July 5, 2012
Hi Folks,
Still waiting for something new to report. Life is just good and boring, and I'm good with that for now. I'm happy that I still have many opportunities to make good music with good people. I've been part of Peter Rowan's Big Twang Theory, and it's been a blast jamming with Peter and the band. We played the Telluride Bluegrass Festival in June, which gave me and my dog, Tootsie, a reason to pack up the car and drive out there.
We saw so much gorgeous scenery. I was reminded of how much beauty is still here in the world. It's easy to get depressed thinking of all the negative, horrific things that are happening in our country and in the world. What I want to remember, is that in addition to all that, there is still beauty to be seen, heard and felt.
In the midst of this election year, when we are again being barraged with babble and bullshit, I hope to hold on to the beauty that I see and feel everyday and not be dragged down into a place of despair and negativity.The good, bad, and the ugly, it's all here, but hold on to the good.
Peace,
Nina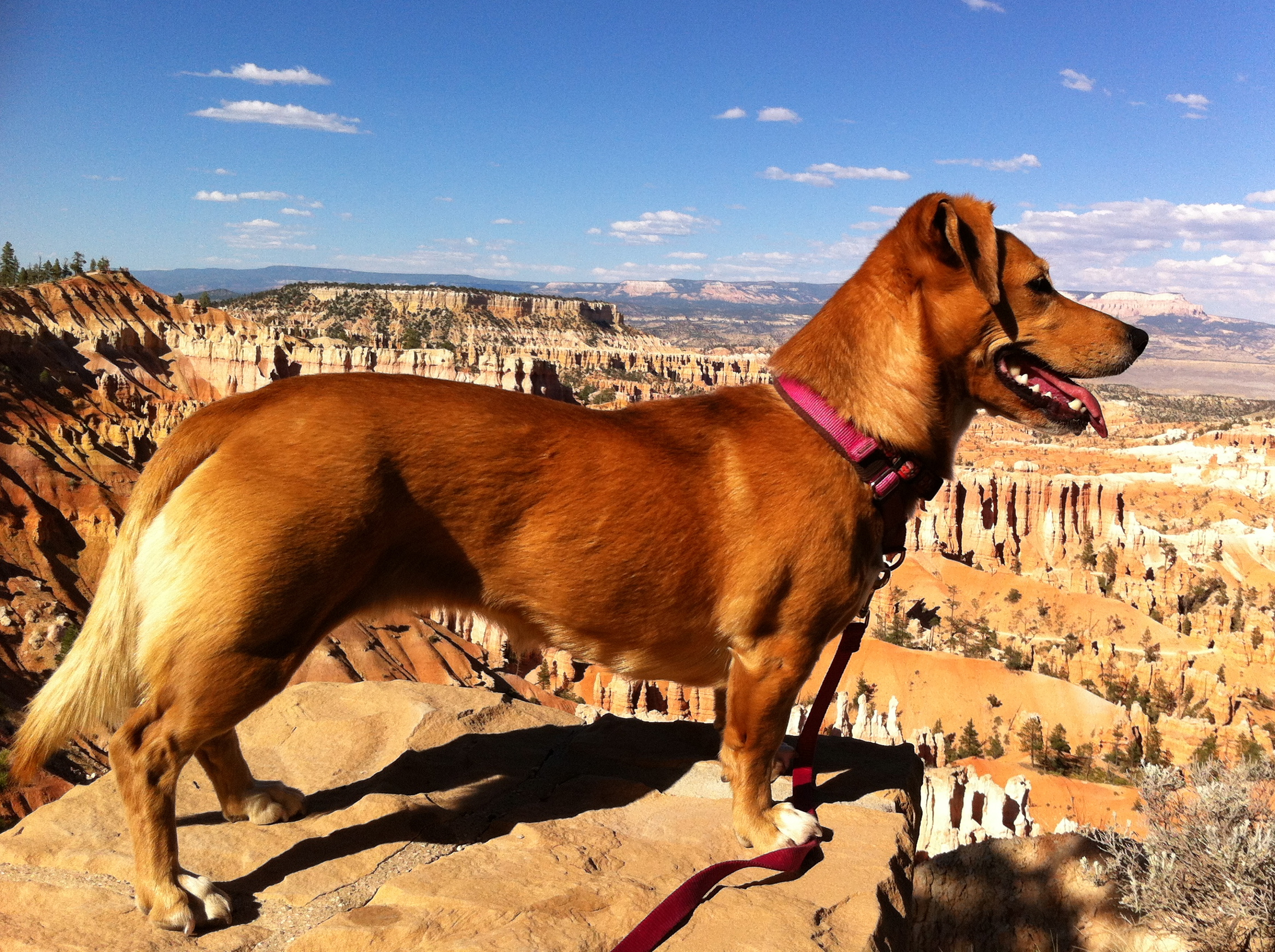 Tootsie at Bryce Canyon, 2 of the most beautiful things